NMSU manages Consortium membership and processes and operates under the umbrella of NMSU's Office of Strategic Initiatives within the Office of the Vice President for Research, Creativity, and Strategic Initiatives.

PWRC Organization Chart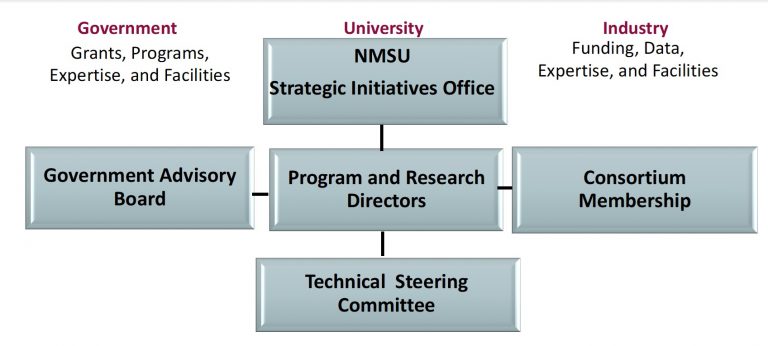 The Government Advisory Board ("Board"), and the Technical Steering Committee ("TSC") support the Consortium. The organizational structure is designed to ensure broad engagement while leveraging the technical and regulatory resources and knowledge within and external to New Mexico.
The diagram below further illustrates the NMPWRC organizational structure.